Conference Venue
HOTEL COLÓN
Add: Avenida Catedral, 7 - 08002 Barcelona
http://www.colonhotelbarcelona.com/
Tel: +34 93 3011404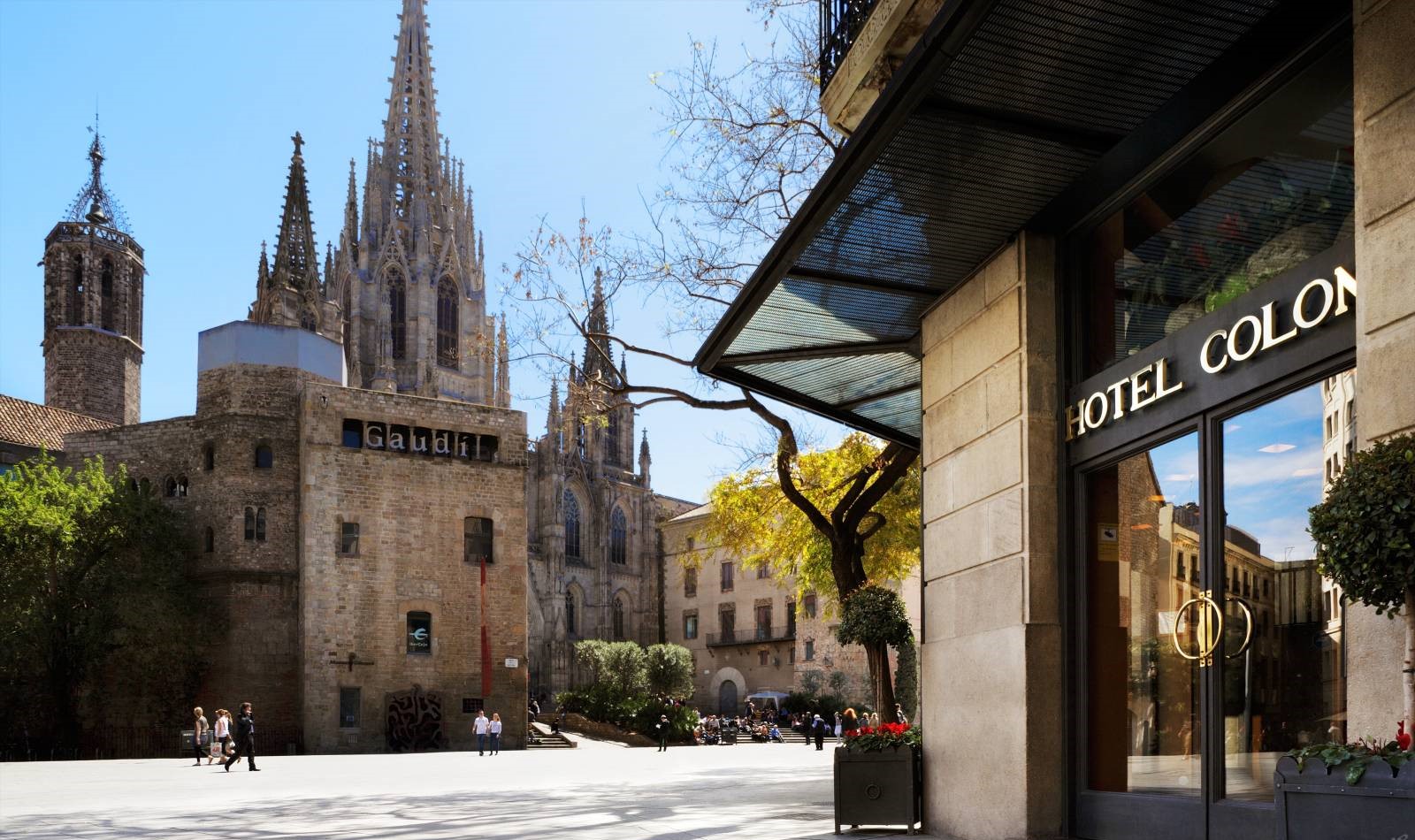 There are certain pleasures that are only available to those that stay at the Hotel Colón. For example, waking up early in the morning, crossing over to the window, pulling aside the curtains, and seeing the image of the Barcelona Cathedral bathed in the sun's first rays. It's an image that will fill you with energy throughout the whole day!
The majority of the 139 rooms in the hotel offer this privilege, in addition to amenities such as air-conditioning, telephone, LCD television with international channels, high-speed Internet, safety deposit box, a well-stocked mini-bar, and the finishing touches of a 4 star hotel. If you are traveling for leisure, after a nice shower and a full breakfast, you'll find it convenient to have the main tourist attractions within walking distance. If you are traveling for professional reasons, having two ample lounges at your disposal offers you infinite options for any event, convention, business meeting, or celebration. In both cases, it's good to know that, for lunch or dinner, you can depend on the excellent service at the Cathedral restaurant.
Academic Supported By
Social Parters
Welcome to join in ICIEB 2021 as listener if you do not want to publish paper and present in the conference. The registration should be finished through the Online Registration System before the registration deadline.

ICIEB2021 is warmly inviting scholars and experts in the fields of Mobile business, E-Business and Internet Technologies and Applications to consider serving as Reviewers. If you have an interest or you have someone to recommend, please send latest Resume to official email address:



Reviewers' name, affiliation and nationality will be updated on the webpage and proceedings. Your Resume and email are warmly welcomed.
Contact Us
Conference Secretary: Carol Wu
E-mail: icieb@academic.net

Address: Unit B on 15th Floor Eu Yan Sang

Tower,Nos.11/15, Chatham Road South
Kowloon, Hong Kong, China


Tel :+86-13438979298 Or
+852-3500-0005